Colorado's Group Health Insurance Experts
Colorado's best group health insurance broker specializing in small business employee health benefits and Medicare Supplements & Advantage Plans.
Get a Quote
About Us
We Are Colorado's Preferred Insurance Broker for Group Health Insurance and Medicare Plans
Employee Health Benefits
Looking for help with group health insurance for small businesses in Colorado? Employee health insurance is our specialty!
Medicare Insurance Plans
Need assistance with figuring out Medicare and all the various parts, supplements and plans?  We are Medicare insurance experts and can guide you though the maze.
Individual & Family
Individual and family health insurance is easy to research and buy online. Click to view resources and advice on finding the best individual health care plans and rates.
Click Play to Watch Our Company Video
Why Choose Us
We have years of experience, 30 years to be exact and our work doesn't stop after the purchase. We have multiple locations in Colorado and a staff dedicated to customer service. We are easily accessible and have an excellent online database that allows us to educate you on the best policies available.
We are here to help you navigate group health insurance options and give you the tools to make an educated decision.
We do the research to find you the best rates & options
We work directly with your employees to get them enrolled
We are a team of seasoned health insurance & Medicare experts
We help with claims and provider issues
We are brokers - not agents - which means we are independent and not salesmen for one particular provider
We work with all group health insurance plans in Colorado
Bonus Benefit! We can also provide group dental, vision & disability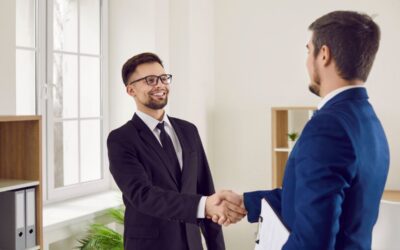 Hiring a group health insurance agent to take care of employee benefits is a great decision. But before you hire anyone, get answers to these 7 questions.
read more
Frequently Asked Questions
What are your address and hours?
Click here for our phone, hours, address and directions.  We are located on Union Blvd just north of Woodman Rd on the north side of Colorado Springs, CO.
Are you an independent group health insurance broker?
Yes! We are independent group health insurance brokers licensed in Colorado.  We are not insurance agents that work for a specific company. We are an independent insurance brokerage and we can research every health care network in Colorado to find the best plans for your needs and goals.
What does an independent group health insurance broker do?
Independent group health insurance brokers help employeers find the best small business health insurance plans to meet their needs and goals.
We provide a variety of services to employers.
Learn your needs and goals.
Explain the tax benefits of offering employee group health insurance.
Research and find the best Colorado healthcare networks and insurance plans for your needs.
Present employeers with benefits options and answer questions.
Enroll employees in plans and help them with claims and payment issues.
Watch out for your best interests and keep you informed of changes to health care laws and costs.
What is group health coverage?
Group health coverage is a healthcare insurance policy issued to a group – typically a business with employees – that covers all eligible employees and sometimes their dependents.  Buying health insurance for your small business (group coverage) has different rules than buying health insurance just for yourself or your family (individual coverage).
Visit our Employeer Health Insurance for Small Businsses page for more info.
How can you help me with Medicare?
We are experts in both Medicare Supplements and Medicare Advantage Plans.  We can find the best plan to fit you medical needs and budget.
Visit our Medicare insurance plans page for more info.
Do you provide service after the sale?
Yes, we like to say "Our work starts after the sale."  Unlike most health insurance agents in Colorado Springs, our work starts and continues after the purchase.
We will provide day-to-day customer service. We will assist enrolling in health insurance. We are there when you or employees have claims problems. Finally, we are always available via phone for to answer questions and help in any way we can.
This is what sets us apart from the rest.