Updated: September 4, 2023 | Originally Published: September 7, 2020
Table of Contents
Pop Quiz: Do You Know What Your Health Coverage Will Look Like When You Turn 65?
What You'll Learn in This Post
Lesson 2: Medicare Doesn't Cover Everything
Lesson 3: The ABC's (and D's) of Medicare
Lesson 4: When and How to Enroll in Medicare
Want to Know More Than the Basics of Medicare? Contact the Medicare Experts at Preferred Insurance
Pop Quiz: Do You Know What Your Health Coverage Will Look Like When You Turn 65?
You may have had a lifetime of experience with health insurance coverage, but that doesn't mean you understand the basics of Medicare. As you approach retirement age, you need to realize that the fundamentals of health insurance during your golden years are wildly different from what you've come to know during your working life.
You are entering a whole new world of health insurance, unlike any coverage you've previously had, with new terms, more options, and different processes for enrolling and selecting coverage.
So, welcome to Medicare 101. This class will teach you the basics of Medicare, clear up some misconceptions about the program, and show you how and when to enroll.
While this informative class will help you understand Medicare coverage, you will likely want some additional tutoring to help you get the most out of the program. When you work with an experienced and independent Medicare broker, you will get one-on-one instruction and guidance to ensure you get the coverage you need at the lowest possible cost.
What You'll Learn in this Post:
When you turn 65, the world of health insurance as you know it comes to an end, and the significantly different and unfamiliar world of Medicare becomes how you pay for your health care costs in your golden years.
While Medicare covers many health costs, coverage isn't free and doesn't pay for everything, so most Medicare enrollees also purchase supplemental Medicare coverage, known as Medigap plans.
You have a six-month window – the three months prior to and the three months following your 65th birthday – to enroll in Medicare without paying a penalty.
Lesson 1: What Is Medicare?
The United States government established the Medicare program in 1965 to cover most – but not all – healthcare costs for citizens who are 65 or older or are under the age of 65 but have specific disabilities.
People often mistakenly confuse Medicare with a different government-sponsored healthcare program called Medicaid. However, Medicaid is a state and federally-funded program specifically focused on providing medical care and coverage for low-income individuals.
Conversely, Medicare is for seniors, and eligibility is unrelated to an enrollee's assets, income, or wealth.
Related: How Do I Transition From Colorado Medicaid To Medicare?
Lesson 2: Medicare Doesn't Cover Everything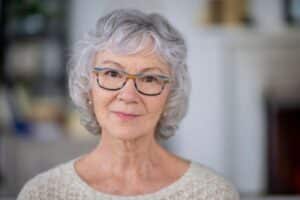 One of the basics of Medicare that surprises many people is that even though Medicare will cover most of your healthcare expenses, the program doesn't pay for everything. As with the health insurance coverage you've become used to, Medicare comes with many out-of-pocket costs, such as premiums, deductibles, coinsurance, and copays. Additionally, not all treatments or services are covered under what is known as "Original Medicare."
These additional expenses can be significant, especially as you age and your health care needs become greater, if you develop a serious or chronic illness or require extensive and long-term hospitalization or care. That is why most people who enroll in Medicare also purchase supplemental Medicare insurance plans called Medigap.
As the name implies, Medigap insurance plans cover the "gaps" in coverage provided by Medicare. Private insurance companies offer and issue these plans, which pay for those costs that Medicare doesn't cover or provide benefits not included in Medicare Parts A and B.
While you will have to pay premiums for a supplemental Medicare plan, those monthly premiums are substantially less than the expenses the plan covers. Medigap plans allow you to either choose a new provider or or keep your current physician or provider, so as long as the physician or clinic accepts Medicare insurance. There are many Medigap plans varying in cost, level of coverage, and area of availability.
Lesson 3: The ABC's (and D's) of Medicare
Knowing your "ABCs" is just as crucial in Medicare 101 as when you first started school. That is because Medicare has four distinct parts covering different care and treatment needs. Here are the basics of Medicare Parts A, B, C, and D.
Medicare Part A
Medicare Part A covers inpatient hospital stays, some home health care visits,skilled nursing facility stays, and hospice care.
In 2023, Medicare Part A inpatient hospital benefits are subject to a deductible of $1,600, an increase of $44 from $1,556 in 2022. This deductible covers the enrollee's share of costs for the first 60 days of inpatient hospital care in a benefit period. For the following 30 days (61-90) of an inpatient hospital stay, participants must pay coinsurance of $400 per day (up from $389 in 2022).
Individuals in skilled nursing facilities must pay daily coinsurance in the amount of $200 for days 21 through 100 of extended care services.
Importantly, Medicare enrollees with at least 40 quarters of Medicare-covered employment do not have to pay a Medicare Part A Coverage premium. The Centers for Medicare and Medicaid Services report that approximately 99 percent of Medicare beneficiaries do not pay a Part A premium.
Medicare Part B
Medicare Part B covers physician visits, outpatient treatment, preventive care services, and some home health visits. For 2023, you must pay a monthly standard premium of $164.90 for Part B coverage. The annual deductible for Medicare Part B is $226 in 2023.
Typically, you will also pay coinsurance of 20 percent for most Part B services. However, there is no coinsurance or deductible for annual wellness visits or preventive services rated 'A' or 'B' by the U.S. Preventive Services Task Force. These include common tests such as mammograms or prostate cancer screenings.
For good reason, many feel that these basics of Medicare Parts A and B are anything but basic.
Medicare Part C/Medicare Advantage
Part C refers to "Medicare Advantage" plans – private insurance plans that are Medicare-approved – that take all the basics of Medicare and combine them into one comprehensive plan.
Medicare Advantage plans provide all of the same benefits as Medicare Parts A and B (except hospice care), and many plans also offer prescription drug coverage and other benefits like routine dental and vision care.
Many individuals approaching their Medicare enrollment age explore Advantage plans because they take all the basics of Medicare and put them into one private insurance plan.
Medicare Part D
Medicare Part D was established in 2002 to cover outpatient prescription drugs through private plans that contract with Medicare, including stand-alone prescription drug plans (PDPs) and plans with prescription drug coverage (MA-PDs). Participants in these optional plans have many choices among PDP and MA-PD plans, with premiums and cost-sharing obligations varying by plan.
Lesson 4: When and How to Enroll In Medicare
While the different parts may be complicated, knowing when to enroll in coverage is one of the basics of Medicare that are easy to understand.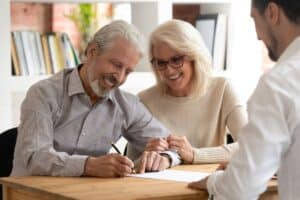 A Medicare card is like a 65th birthday card from the federal government. Generally, you can enroll in Medicare:
When you turn 65, no matter your spouse's age;
Regardless of whether you are collecting Social Security benefits yet and
Even if you work past the age of 65 and keep your employer coverage or have coverage through your spouse's employer.
Not everyone gets enrolled in Medicare automatically. However, the government will automatically enroll you in Medicare Parts A and B, and issue your Medicare card if:
You are approaching 65 and receive Social Security or Railroad Retirement Board benefits.
You are less than 65 years old and are receiving disability benefits for 24 continuous months.
You have ALS (Lou Gehrig's disease) and receive disability benefits.
If the above situations do not apply to you, you will need to enroll in Medicare yourself during the Initial Enrollment Period (IEP). Typically, your IEP starts three months before your 65th birthday and ends three months after. While you can still enroll in Medicare after the end of your IEP, you will have to pay penalties for being late to the game.
Want To Know More Than The Basics of Medicare, Medigap and Advantage Plans? Contact The Medicare Experts at Preferred Insurance Today.
The fact is that even with a Medicare 101 class, Medicare is complicated. Even the savviest of us can feel overwhelmed reviewing and trying to understand all the information to make the right coverage choices. That is why so many Coloradans approaching their 65th birthday choose to work with the experienced, independent Medicare insurance brokers at Preferred Insurance. From selection to enrollment to education and more, we can provide you with the knowledge and guidance that will allow you to make informed and optimal coverage decisions.
If you are a Colorado resident who is 65 or older, please contact Preferred Insurance to schedule a free consultation to discuss your Medicare needs.