While health insurance is a standard offering for many Colorado businesses, the need to include dental and vision insurance in group plans is less popular. However, providing these additional benefits can have significant advantages for both employees and the business as a whole.
This month our blog will consider why a comprehensive group benefits package should always include health, dental and vision coverage, the impact on your bottom line, and the impact on your employees.
The Many Health Benefits of Providing Dental and Vision Coverage
Including dental and vision insurance in group health plans provides financial protection for employees and promotes overall health and well-being.
Dental insurance, in particular, offers preventive care that can significantly impact an individual's overall health. Regularly scheduled dental check-ups and cleanings can aid in preventing gum disease – a contributing factor in health conditions such as heart disease and diabetes.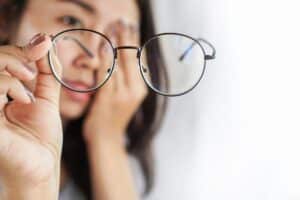 Eyes are not just the window to your soul; they are also the window to your health. Vision insurance plays a crucial role in the early detection and treatment of eye conditions that may otherwise go unnoticed. Routine eye exams can detect signs of chronic diseases like high blood pressure and diabetes, allowing for early intervention and better overall health outcomes.
Providing your Colorado employees with these benefits is a great way to demonstrate how much you care for their overall well-being.
Related: What Employer Health Insurance Benefits Do I Need to Provide Part-Time Employees?
The Cost Benefits for Employers and Employees
Offering dental and vision insurance in group health plans can be a cost-effective option for employers. While health insurance premiums can be substantial, adding dental and vision coverage to these plans is affordable, with some plans costing as little as $10 per month per individual.
Employers may have the option to share the cost of premiums with employees, or employees can pay the entire premium themselves. Either way, the cost to employers is generally minimal, making it an attractive benefit to offer without straining the company's budget.
For employees, having dental and vision insurance may present substantial cost savings in the long run. As mentioned above, preventive care provided through these plans can help detect and address issues early on, preventing the need for more expensive treatments down the line. In fact, one study found that employees with access to vision benefits saved $5.8 billion in costs over four years.
The Competitive Advantage of Dental and Vision Insurance
In Colorado's current job market, businesses that offer dental and vision insurance in group plans have a competitive edge in attracting and retaining top talent. True, group health insurance is at the top of the list for desired benefits, but for many employees, dental and vision insurance In a 2018 Health and Workplace Benefits Survey, 68% of employers already offer dental insurance, and 79% of employees participate in an employer-sponsored dental insurance plan. Trends show that employees want dental and vision insurance in group plans from their employers. So the question is, are you willing to give up a competitive edge over around $10 per individual?
How to Select Dental and Vision Insurance Plans
When selecting dental and vision insurance in group health plans for your employees, it's crucial to consider their specific needs and your budget. Factors such as the size of your organization and location can influence the availability and suitability of various plans.
Working with a local, independent group health insurance broker like Preferred Insurance can be beneficial in navigating the options and finding the best plan that aligns with your business's requirements. These brokers are not tied to any one insurance carrier, so they can provide you with options for plans that meet your employee's needs while staying within your budget. Oh, and did we mention that you don't pay for their services? It is a win-win-win scenario for many Southern Colorado businesses!
Conclusion
Offering dental and vision coverage in your group insurance plans is a valuable investment for your employees and your business. These benefits can give you a competitive advantage in the job market, enhance employee satisfaction and retention, and promote overall health and well-being. With affordable options available, it's worth considering including dental and vision insurance in your benefits package.
Preferred Insurance is Colorado's preferred independent group insurance broker for businesses that want to provide superior employee benefits without breaking the bank.
If you are ready to attract and retain the best talent, contact Preferred Insurance for your free consultation today.