Providing Health Insurance To Your Company's Workforce Can Reap Real Benefits, But It Doesn't Have To Be Really Hard.
When Southern Colorado companies offer employee group health insurance to their workforce, the benefits to both the employer and their employees can be substantial. Providing an affordable group health plan with robust benefits can help businesses attract and retain the best talent, reduce sick days and absenteeism, and increase productivity.
All of these upsides to employee group health insurance will save your business money in the long run. But the first step to purchasing group coverage is to understand what employee group health insurance is, how it works, and how to go about evaluating and selecting the plan that's best for you and your workforce.
Employee Group Health Insurance Defined
When a Colorado employer offers group health insurance coverage to its employees, they do so through group health insurance plans provided by reputable companies such as Aetna, Cigna, Humana, Anthem, Kaiser Permanente, UnitedHealthcare, and several other insurers. These carriers offer multiple group plans specifically designed for small businesses' needs and budgets.
Here's how employee group health insurance works. A business selects a plan from one of the carriers and purchases insurance for their "group" of employees and their dependents. In Colorado, companies have the flexibility to choose to offer coverage to full-time employees only or also to make coverage available to part-time employees.
The enrolling business will typically pay the total coverage costs to the health insurance company and then deduct premium contributions from the paychecks of employees who enroll in the plan.
Related: Tips For Reducing Small Business Health Insurance Costs
Are All Colorado Companies Required To Offer Group Health Insurance To Employees?
No. Under the Affordable Care Act (ACA), companies that have fewer than 50 full-time or "full-time equivalent" (FTE) employees are not legally obligated to provide group health insurance coverage to their employees.
The ACA defines a full-time employee as working 30 hours or more each week or 130 hours each calendar month, including vacation and paid leave time.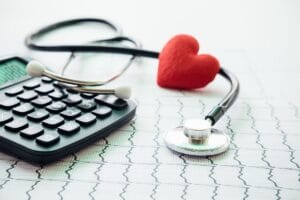 However, companies with less than 50 full-time employees may still need to provide coverage if they have 50 or more "full-time equivalent" employees. The Internal Revenue Service has some informative guidance that explains in detail what a full-time equivalent employee is and whether your business falls above or below the 50 employee threshold.
Businesses with 50 or more full-time or FTE employees are "applicable large employers" as defined in the ACA. Such employers must offer an ACA-compliant group health insurance plan to at least 95 percent of their full-time employees.
Can Any Company Purchase Employee Group Health Insurance Insurance?
No. For instance, group insurance is probably not an option for self-employed individuals who have no employees (even if they hire independent contractors from time to time). If you are self-employed and looking for coverage, you can work with an experienced health insurance broker like Preferred Insurance to find individual and family health insurance plans that fit your needs and budget.
However, if your Southern Colorado business has even just one full-time employee, group health insurance coverage is likely available so long as that employee:
works at least 30 hours per week
is not an independent contractor
is not your spouse or another relative, and
is not a business partner or part-owner of your company.
What's The Best Way For Companies To Purchase Employee Group Health Insurance?
The first step is often the hardest for companies considering employee group health insurance. Knowing what to look for in a plan if you don't know what your employees need or want in their coverage can be challenging to say the least. Choosing among scores of plans without understanding the details and pros and cons of each can be an exercise in frustration. And as a busy business owner, you likely don't have the hours you need to educate yourself about coverage options, enrollment, and plan administration.
The solution to the challenges of purchasing group health insurance is to work with an experienced group health insurance broker. A broker spends every day evaluating and comparing plans and matching the best ones to a company's specific needs. They can help you understand those needs, present you with abundant options, and work with you to choose an affordable, easy-to-use plan that you and your employees will love.
Preferred Insurance: Colorado's Trusted Employee Group Health Insurance Broker
Preferred Insurance works closely with companies throughout Colorado to find group health insurance programs that provide their employees with the best benefits at the best rates. Locally owned and operated here in beautiful Colorado Springs, we can deliver you a free quote in less than 48 hours.
Please contact Preferred Insurance today to arrange a free consultation with one of our experienced and knowledgeable brokers.